PRESS RELEASE MGS OAC GR2-23-7252-10194 w photos Rentiesville Dusk til Dawn Blues Festival # 32 2022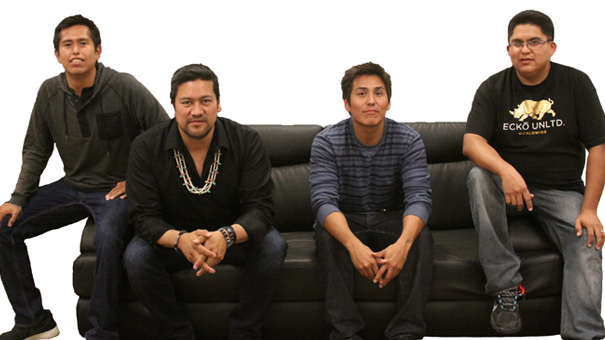 Shiron Ray https://youtu.be/BSG0qjeL46Y
above – Shiron – aka Sharon – Ray our em cee's video of the FESTIVAL!
The PLATEROS…. with Mato Nanji of Indigenous- they played with Mato here last year… Levi Platero got a lot of cheers…we are thrilled to have him and his band back
P
We make the cut – on the travelok website Rhythm and Routes listings
. thanks to our sponsors!

Roger Hurricane Wilson, Johnny Rawls
BLues Club / OBHOF, Bat-Or Kalo proclaimed 'New face of the Blues"
Harold Aldridge with Harry Williams, and Cowboy and Bronko Carr Pack Porch Stage
Kari Barber Photos of the Struggle and Hope Project. She is documenting the Historic Oklahoma Black Towns…. check out Struggle and Hope.com
Dusk Til Dawn Blues Festival draws worldwide audience to Oklahoma
RENTIESVILLE — One of Oklahoma's best kept secrets celebrated its 25th year as the Dusk Til Dawn blues festival kicked off Friday night.
Tucked away in the town of Rentiesville, a few miles north of Checotah in McIntosh County, the festival has been held each Labor Day weekend at the Oklahoma Blues Hall of Fame since 1991.
The festival's name comes from the fact the music doesn't begin until 5 p.m. and lasts late into the morning, finishing up about 5 a.m.
Without a cloud in the sky Friday afternoon, the repressive Oklahoma heat kept most visitors away early on. Word to the wise, although there's free camping across from the venue, come early because the hardcore and those in the know will stake claim to the best sites.
Just after 5 p.m., the booming sound of bass drums could be heard off in the distance as the first performers got ready to kick things into gear. Soon after, a mix of R&B, classic delta blues, and covers of 1960s blues-inspired psychedelic songs flooded the air of the small outdoor venue.
By 6:30 p.m., cars would trickle in every so often, but once the moon was shining bright, people came in droves — some from nearby, others from other states and a few coming from as far away as South America.
You might also be interested in…
Danny Angela, originally from New Zealand but currently living in for Brazil for nearly three decades, said it was his first time to come to Rentiesville.
"I found it on the Internet a year ago, and me and my wife were coming to the states for a road trip in our camper, so I said 'let's go!' "
Angela came days before the festival started, helping the organizers set things up.
"I volunteered, and now I've got my shirt and my tickets, so now it's time to have some fun," he said.
While for many it was their first time coming to Rentiesville, others have been coming off and on for years.
Charles McIntyre, of Yukon, came with his girlfriend, Marna Altstatt.
"I first came 15 years ago when I was actually moving out of Oklahoma and a friend invited me, I didn't know what was going on," McIntyre said.
Describing it as a blast, he said he remembered dancing with friends for hours next to the indoor stage.
Altstatt said it was her first time coming, but said she's sold on the festival, and will be coming back for years.
"Good music, good food, definitely a lot of fun," she said.
Local, regional, and national bands all headlined the first night, playing on three different stages.
Mike Winebrenner, of Tulsa, said he's been running the sound board during shows for years. When asked if there was any difference from years back to this year's festival he simply said, "no, not really, it just keeps getting better every year."
While most came for the food and music that lasted until midnight, a sizable group stuck around for the after-hours jam sessions inside the hall of fame. The small club soon turned to standing room only as they gathered to watch musicians who had played earlier in the day cut loose.
Bluesman Johnny Rawls had played a set on the main stage earlier in the night, but once inside, he declared, "it's after midnight, so I think I'm going to get a little bit nasty."
Launching into "Hoochie Coochie," Rawls got the crowd dancing throughout his extra set, smiling and telling the women to "wiggle."
Outside the building, people drank and puffed on cigars and cigarettes. Perhaps inspired by the music, stories from the brokenhearted could be heard, as one man said "yeah, I had two wives that left me, now all I've got is two dogs."
The festival continues through early Monday morning. Admission is $18 for adults and free for children under 12. For more information, go online to http://dcminnerblues.com/
Tee Dee Young
Thanks to Krystal Lacey – Johnny Rawls doing his thing
and James 'the old man' graced our stage for ten years or more always giving his best, always bringing people to their feet… James Peterson